I have been managing quite a bit of crafty time this past week, and I am
loooooving
it.
My brother lives in Scotland... our mother is from there originally, and he landed there over 4 years ago, and hasn't looked back. I miss him like crazy, but it's been so good for him.
He came home for a visit when my oldest was 13 months old. Now, my brother is a pretty awesome photographer. And pretty much self taught! Yeah, I am jealous, but whatever... I bet he can't make a card like I can... *wink*
So I asked him to take some photos of my baby. He was thrilled to oblige, because they were the best of friends within about 15 minutes.
Slowly but surely, it turns out I am building a scrapbook of these photos. It's sort of been unintentional, but the photos are so good, I love to scrap with them!
I made this layout with some of my absolute favourite ones. I had been driving him and his girlfriend around so she could see where he is from, and we pulled over to change a diaper... I was tickling my girl, and these are the photos he snapped!
I keep telling him to get his camera over here again, so that Josie can have her turn!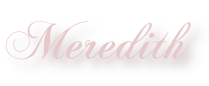 Paper: Girl Friday by Cosmo Cricket
Alpha Stickers: Tiny Type by Cosmo Cricket
Other: Sweet Blush Vintage Buttons by Papertrey Ink; Title Die Cut Quite Contrary by My Mind's Eye
Pin It