Happy Friday! I hear that summer will be paying us a visit this weekend, so I am looking forward to spending time with the kids outside!
What better way to enjoy a sunny day than with some Christmas tags? As I said last week, I have all the cards I need, so now it's time to shift the focus a bit. I have some plans for gifts I will be making, but I wasn't ready to create anything for that just yet... so this week it's all about the tags.
If you remember, Christmas in our house is white and red with a snowflake theme. And I package all my gifts accordingly - in reusable materials (you'll see more of that in about 4 months or so!) - so all the tags I am creating are in keeping with that theme.
This one is simple, but I really like the detail of the punched out DP stampled on the end... channeling my inner
Michelle Wooderson
on this one!
I got my new Vintage Circles from Waltzingmouse, so I put them to work this week!
I am hoping to post a few projects over the weekend, and then I am so excited to start my Week in the Life project on Monday. Next week's posts will probably focus mainly on that as I collect photos and stories to create my album!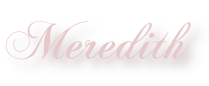 Paper: Papertrey Ink Stamper's Select White
Stamps: PTI Fillable Frames #10, Snowflake Serenade; Waltzingmouse Stamps Vintage Circles, Compliments of the Season
Pin It