It's been *way* too long since I did one of these posts! The good news is, I am all but done my cards for this year, barring no last minute additions to the list! You know, the unexpected cards that you receive and need to respond to...
This is good news, because I am very behind on my gift tags! More on that later...
Here is this week's Christmas card:
I saw
this card
by Betsy Veldman, and basically copied it. I love how it's so simple, and yet nowhere near boring!
Using stickers on a card is brand new to me (but why not, right?), but I really love how this turned out!
So... the tags I mentioned before? I went a little nuts today since it's been so long since I've made any...
This one was inspired by a mess on my scratch pad - where I had stamped off another stamp from the set doing a previous project.
A shaped tag? Why didn't I think of this sooner?
The embossing powder didn't really cooperate on this one, but you get the idea...
So, because I am finished my cards, it's time to start preparing my gifts. I have a few plans in terms of handmade gifts for friends and neighbours, and they'll require some form of packaging. Instead of showing you cards every week, I hope to share a few other holiday projects instead!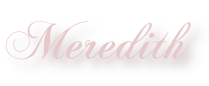 CARD:
Paper: PTI Kraft, Stamper's Select White
Stamps: My Mind's Eye Stella and Rose Gertie
Ink: PTI Lemon Tart; Stampin' Up! Crushed Curry, Kiwi Kiss, Old Olive, Real Red, Rose Red, Baja Breeze
Other: Making Memories stickers
Paper:
PaperZone Facets Sangria; PTI
Stamper's Select White
Stamps: PTI Button Boutique, Mega Mixed Messages, Tree Trimming Trio, Tiny Tags; Waltzingmouse Victorian Frippery, Compliments of the Season, Very Vintage Christmas, Around Christmastime
Ink: Stampin' Up Real Read, Whisper White
Other: PTI Tag Sale #4, Tiny Tags, Tree Trimming Trio dies
Pin It