Two days in a row?! I know, right?
I am pretty excited that I not only managed to play along with this week's
Waltzingmouse Sketch Challenge
, but that I am also getting it up and posted in time to link up!
This was the first card I had made in a *long* while (this one started the marathon yesterday), so it's pretty simple... but I did a lot of stamping to get myself back in the groove!
I got out my Victorian Frippery and Fancy Phrases sets... 2 that I have had for too long without properly inking them up.
I used one of the frames in Frippery to create my background... that pattern has a name, but for the life of me, I can't remember what it's called! I drew inspiration from this week's colours over at
The Play Date Cafe
, although I am too late to link up!
I created the little heart yo-yo (am I stealing that name from
Mish
, or is that really what they're called?), and it was *so* simple... just cut yourself a heart out of whatever fabric you have on hand (not felt - it's too thick), and run a loose stitch along the edge. Once you get back to where you started, just pull on both ends and it will pull itself together on its own. You just have to tie a knot!
Because I am on such a roll, come back tomorrow for... are you ready for it?... A Festive Friday post!! It's been *far* too long since I did one of those...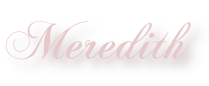 Pin It