Happy Blog Waltz Day!!
I haven't managed to waltz in a couple of months, so I am excited to have something to post for today! If you have no idea what I am talking about, every 17th of the month is the Waltzingmouse Blog Waltz. This month's theme is "Birthday Party", which was a perfect push for me to make a mini album of my oldest's second birthday party - which only happened nearly a year ago! I've had this on the to-do list for a long while!
If you've been here before, you might already know that when it comes to this girl, I am nuts for cherries. So the theme of the party was just that - cherries!
I used
Nichole Heady's tutorial
for this mini book, and I love how easily it goes together, and looks so impressive. I didn't have nearly the number of photos that she suggests, but so long as you can divide your number into 3, it will work!
This is what the album looks like when you open the cover:
On the left, I used a couple of the cupcake toppers that were left behind after the party.
Here is a view of the dividers:
(Yes, I know I screwed up with the Bind it All... I will fix that, I just wanted to get my photos taken in time for the waltz!)
And here are the photos...
I used the music note on this page, as I thought it was perfect, since this photo was taken while we were singing Happy Birthday to her!
How cute is that girl, blowing out her candle?
I broke out Oven Fresh: Gingerbread Joy for this, and it was *perfect*!
A poor photo, unfortunately... I didn't notice the blur until I uploaded it!
For the last section of the book, I had to switch over to vertical, rather than horizontal...
All of the pages have corresponding journalling on the back of the previous page.
Here is the inside of the back cover:
*I only JUST noticed a grammatical error... yikes!
I am loving this particular design for a mini album and have a few of them planned for some upcoming birthday gifts... they go together *so* easily, and really look so great. I can't wait to put one together with a larger number of photos, because I know it will look even better!
Thanks for stopping by, and enjoy the rest of your waltz!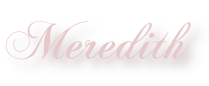 Paper: Cosmo Cricket Early Bird; Recollections; Blue from stash
Stamps: Waltzingmouse Stamps Musical Backgrounds, Sweethearts, Oven Fresh: Gingerbread Joy
Ink: Stampin' Up! Real Read, Bashful Blue
Other: Papertrey Ink Mat Stack 4 die, Pure Poppy Vintage Buttons; various SU! Punches; My Mind's Eye Lush chipboard stickers; Girls' Paperie Sticker Markets
Pin It