Hey friends!
It's the middle of the week already! This summer is flying past me... which I am not at all happy about, because here in Vancouver, we still haven't actually seen much summer weather. It's been cloudy, below normal temperatures, and wet. Summer is my favourite time of year, and I am definitely someone who needs some sunny days in my life. If Mother Nature had a complaints department, I'd be forwarding a strongly worded letter.
I digress...
I have a layout to share with you today for this month's challenge over on the My Mind's Eye blog. The theme is "Celebration", which was a little bit tricky for me to incorporate with the picture I wanted to use.
This is a photo of my great grandfather holding my dad when he was a baby. I am estimating from the clothes they're wearing and the leafless trees in the background that my dad is no older than 6 months here. I chose to focus the page on family roots - and remembering where we come from.
This is my grandmother's father, who's family name was Booker, hence the title of the page.
And to capture the Celebration theme:
My Mind's Eye also has a card sketch challenge, using the same theme, "Celebration".
You might remember last week when I told you about the little project I have taken on to celebrate my 30th birthday - where I am giving cards to people who have influenced me and made a difference in my life. Last week I shared the card I made for my oldest daughter, and this is the card I made for my youngest.
I have been hoarding all these Stella and Rose goodies for months... you can see I dove in head first with these challenges!
My tiny one has been such a different experience than her sister was for us - and what a lesson that has turned out to be! When she was born, I just assumed that she would be the same calm, laid back, easygoing, good sleeping, happy baby her sister was. When Josie was 2 weeks old, our neighbour said to me; "She's a screamer, huh?" Yep, that's how different she was!
She was difficult, she made me feel like I would actually die from sleep depravation, that I was a complete failure as a mother, like I couldn't survive... everything your first baby is supposed to put you through.
I always joke that they forgot to give the manual to her sister, so they gave one to her, and told her to make up for what Emma didn't put us through. So she took that to heart, and wanted to do her best job.
The lesson I have learned in the last year is that it turns out I can't control everything. And that it's a perfect way to be - out of control of your children's personalities. I have learned where I can help them learn when it isn't really worth the meltdown and the fuss... but that it's okay that they feel strongly about things that don't seem to be a big deal to me.
Josie has turned into such a beautiful, SMART, wonderful, FUNNY little person. She has a very strong personality - she wants what she wants yesterday - and she really test my patience. Which is a great thing, because I have none of it. I need
more
of it.
And watching my two babies and the bond they share with each other is one of the most wonderful things I have ever experienced in my life.
Josie being born was the moment I felt complete. I knew she was the missing link in our wonderful family, and I instantly felt a connection with her that was so different than what I shared with my first. What an incredible thing; loving 2 little beings so completely and wholly... and absolutely differently.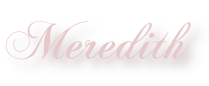 All supplies are from the Stella and Rose collection by My Mind's Eye, with the exception of the alpha stickers on the layout (Girls' Paperie), the lace trim and the vintage buttons (Papertrey Ink).
Pin It