This has been a whirlwind weekend!! Not only were we celebrating my littlest one's first birthday, our Canucks are 2 and 0 against the Boston Bruins in the Stanley Cup Finals!! It's pretty exciting around here.... we even bought tickets to watch Wednesday's game (being played in Boston) at the Rogers Arena... the closest we'll get to going to an *actual* game, but still all the fun of being with a celebratory crowd... the atmosphere around here is reminiscent of the Olympics just over a year ago!
Here is the card I made for my beautiful girl's birthday. I created it using a few challenges, which I will list below. I can't believe she is a year old already!
The lighting in the bathroom was perfect to photograph this... of all places! We've *finally* seen some hot, sunny days. I am in my glory!
Below is a close up of some recycled cardboard-turned-tags that I shabby'd up using some acrylic paint...
Alright... hubby is waiting for me to get this post up so we can continue on with watching The Pacific. I am *loving* this series....
If you were wondering, I made this card for the following challenges: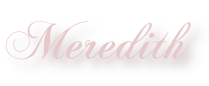 ***I really don't have time to post supplies tonight... if you have any questions about what I've used, please email me!***
Pin It