As I type this, we are watching (yep, typing and watching at the same time... my secretarial talents are coming in handy!) the last half minute of play in Game 5 of the Stanley Cup Finals... the Canucks have won this home game, which means that our beloved home team is only ONE game away from winning the coveted Cup! This City (heck, the province!) is alive with excitement, and everywhere you go, especially on game day is a sea of blue and green. My oldest, though she hasn't a clue about any of it, has been swept up in the excitement in our household, and has had me paint her face for every game of this series.
Getting ready to watch the game at Grandma's house...
It's been an *intense* series, and now the team heads back to Boston, which could prove to be a tough game for our boys to win, but as my hubby pointed out - the Canucks could lose every away game in this series and still bring that beautiful Cup back to Canada!
...enough hockey talk...
I have another autumnal card to share with you that didn't make the publication call I created it for.
I used the Leaf Prints stamp set and dies from
Papertrey Ink
to create this card, and while it's pretty CAS for me, I am pleased with the results. I love how the colours work together, and with fall being the season of Thanks, I thought the sentiment was appropriate.
Busy weekend ahead... tomorrow is my little one's first birthday party, finally! I'll be back early in the week (hopefully) to share pictures from that, and I also have a recipe that I am thinking about sharing since I am not getting much crafty time in these days... anyone interested?
Since I assume there are no Boston fans reading my blog (riiiiiight?), make sure you cross your fingers for our boys on Monday!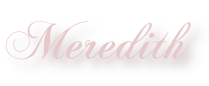 Paper: Papertrey Ink Kraft, Vintage Cream
Stamps: PTI Leaf Prints, Inside Out: Thanks, Fillable Frames #10
Ink: PTI Terra Cotta Tile; Ranger Distress Antique Linen; VersaFine Onyx, VersaMagic; Stampin' Up Real Red; Colour Box Chestnut Chalk
Other: PTI Leaf Prints dies, FF#10 Die
Pin It