Well... our boys did not bring home that beautiful Cup.
But if I am honest, Boston certainly earned their trophy in tonight's game. They played harder, they wanted it more, and their goalie is one big bag of talent.
It hurt my heart to see our boys defeated in their own building, after such an amazing season.
But it hurts my heart even more to see the way some of the so-called 'fans' have reacted to this loss. Depending on where you are, you have likely seen at least some of the footage that I have been watching all evening, of all hell breaking loose in our downtown core.
1994 was the last time our boys made it to the Stanley Cup Finals, and this run for the Cup eerily shadowed that one in many ways, including the final series going to Game 7. When the Canucks lost in New York, a riot broke out in Vancouver.
Apparently there are some that feel that this should be a tradition.
Canadians are know for and proud of being quiet, polite and generally kind-hearted people. The type of behaviour being demonstrated right now is not at all what we wish to be known for, and it is embarrassing that the coverage coming out of this City shows a crowd of sore losers, to say the least. There are fires being started all throughout downtown Vancouver, the riot squads are out in full force, and arrests are being made everywhere.
Because some guys lost a hockey game.
This is pathetic. This is humiliating. This is classless. And this is not what Canadians want to be known for. Shame on all the fools who are putting so many people at risk for no reason at all.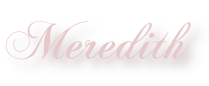 Pin It