Happy Tuesday friends!
Well... since I know you've been watching the Playoffs just as closely as I have, I know I don't have to tell you that while the Canucks could have won last night's game to bring that coveted Cup home... they decided they'd rather do it in their own building. So while I had raised blood pressure for the evening, yelling at the TV for all three periods (I am sure the refs must have heard some of the colourful language I was throwing their way), at least I know that there was a plan, and our boys want to win it in front of their own fans. Makes sense, right?
And just think... after tomorrow, I promise you won't hear me speak of hockey again. At least... not until the next time I post and share the excitement over the Canucks win. Or until the next time there is some exciting hockey to talk about...
So today's card... as you may have guessed from this post's title, I have a Father's Day card to share with you. I actually made this using last week's Mojo Monday sketch, but as you can see, I am a bit tardy in posting. Oh well... at least I still created something, right?
Cosmo Cricket papers made this perfectly masculine (at least, I think so), and I resisted every urge to add buttons, bling and seam binding. Instead, I took it out on the paper by distressing and sanding it, then rubbing it all up with some distress ink. That made me feel better.
I have to go through pictures, but I think later in the week I will share some birthday party photos with you... nobody jumped at my recipe idea, so maybe I'll leave that one alone for now...
Until next time!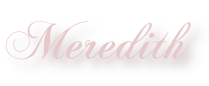 Paper: Papertrey Ink Kraft; PaperZone Facets Sangria and turquoise (can't remember name); Cosmo Cricket Circa 1934 6x6
Stamps: PTI Mini Scrapbook Series: Journalling Circle
Ink: VersaFine Onyx; Ranger Distress Frayed Burlap
Other: PTI Limitless Layers 1.75" dies; Girls' Paperie Tinsel and Twig Alpha stickers
Pin It