Last Monday's 'Make it Monday' challenge was to create a sympathy card based on
Dawn McVey's
video (posted on
Nichole Heady's
blog
here
).
Unfortunately, I needed to make a sympathy card, so it turns out, this challenge was actually timely...
I told you previously about my aunt who had spent too many of the last 10 years fighting breast cancer. We found out a little less than 2 months ago that the cancer had returned, and was in her bones. The prognosis was not good. I am so sad to say that last Tuesday, she lost her long-time battle with the disease, and passed away.
Her children; my cousins - are still in their teens, and my heart just breaks for them. They are a very close knit family, and I can't imagine the hole they must feel in their hearts. She was such a sweet, sweet person, and I can see from the responses I have read for her family on Facebook, she touched many.
I am not a religious person, but I am grateful that she and her family had such a strong belief in God, and are very likely finding comfort in their belief that she has gone to her Lord, where she is needed. I am keeping her family in my thoughts constantly (I don't live anywhere near them), and hope that the words I filled the card with let them know how much my aunt meant to me growing up, as I gather she did to so many.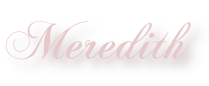 Paper: PaperZone Facets Wasabi; Cosmo Cricket Salt Air Mini Deck, Papertrey Ink Vintage Cream
Stamps: PTI Mat Stack 1 Collection, Mat Stack 2 Collection
Ink: PTI Lemon Tart; VersaFine Onyx; Ranger Distress Ink Antique Linen, Tea Dye
Other: PTI Mat Stack 1 Die
Pin It