Happy Tuesday! I really don't know why I am even blogging at the moment... it's nicer outside than we've seen in awhile, and my mother in law has taken the kids out for the day. I should be gardening... reading a book... tackling that mountain of laundry...
Another card for you today that didn't make the cut in my recent publication call blitz... it's been nice having a backlog of cards to share with you, because I haven't been in the craft room of late... Anyway, forgive the autumnal colours, but I was aiming for fall issues here...
Papertrey Ink's Button Boutique is just too much fun. I love what it adds to so many different kinds of cards! Also pretty proud of that bow on this one... I never feel like I can tie a good bow!
So I am supposed to be preparing for the tiny one's first birthday party this weekend, but we had a lousy turnout scheduled, so we've postponed it for a week, and it's made all the difference. I couldn't have a poor crowd on her first, and she won't notice the week's delay. It allows me that much more time to pretend that it isn't her first birthday we're celebrating on Friday... this one has been even more emotional that my bigger girl's first birthday - that time I knew I was going to have another baby (little did I know, I got pregnant the same week!). This time, we're pretty certain it's our last one... how sad to think I won't have a tiny little baby in my arms that is my own... of course, I do *not* miss the sleepless nights...
Take care dah-lings!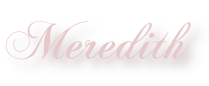 Paper: Papertrey Ink Kraft, coasters; Cosmo Cricket Circa 1934
Stamps: PTI Button Boutique, Tiny Tags
Ink: VersaFine Onyx; Ranger Distress Ink Antique Linen
Other: PTI Button Card Dies, Tiny Tags Dies, Terra Cotta Tile Vintage Buttons; Martha Stewart Seam Binding
Pin It