Hi Friends!
As you read this, I'm enjoying my first day in the Magic Kingdom. I am writing this on Friday night, and at this point, I am just *so* excited to see my 2.5 year old when she gets there and realizes it's actually more and bigger than the Disney Store (because I think that's what she is picturing!). Once she sees the *real* Mickey Mouse, and all those Princesses she loves to emulate, I know she is going to be one ecstatic little monkey... I have already warned my hubby that I will spend the week with misty eyes, seeing her so excited.
But, I thought I would share a card with you so you wouldn't forget about me while I was gone!
I have spent the last while creating cards for a few magazine calls, and this was one of them... however, when it came time to work on my photos and submissions last night, I just didn't have it in me... I have been fighting some sort of bug the last couple of days, and yesterday was spent vegging on Grandma's couch, while she took the kids off my hands so I could rest. So... this card ended up not being submitted, and so I can share it with you!
You can see it's a bit autumnal, as the issues I was submitting for were later in the year... the theme of the call was "quotes", so I used this one from Inside Out: Thank You from Papertrey Ink to create this card. I really like how it turned out, and I really like the sentiment on the outside of the card, rather than the inside - just a little out of the ordinary, right?
Off to go schedule Festive Friday so that there's a little holiday inspiration for you on Friday - our last day at the park! When I come back, I hope to share some photos of our holiday soon after we're back. Have a great week!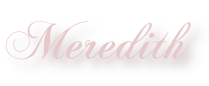 Paper: Papertrey Ink Vintage Cream, Terra Cotta Tile; PaperZone Facets Wasabi
Stamps: PTI Leaf Prints, Inside Out Thank You, Mat Stack 1 Collection
Ink: Stampin' Up Real Red (leaves), Old Olive; PTI Terra Cotta, VersaFine Onyx
Other: PTI Vintage Button, Mat Stack 1 Die
Pin It