Hi Friends!
I am sorry that I have nothing to share with you today... and possibly for awhile. We are taking our girls to Disneyland on Sunday, so this week is going to be spent getting ready, plus I have a few doctor's appointments thrown in for fun. It's going to be a busy one! I have a little bit of time to get inky, but I am concentrating on magazine calls, so I likely won't be able to share anything for awhile.
That leads me to some exciting news... I found out on Friday that two of my projects were selected by PaperCrafts Magazine for their Holiday Cards & More: Volume 6!!! I am SO excited - I literally screamed when I got the email!
So I will do my best to come up with a thing or two to share in the next couple of weeks, but if I can't, please don't forget me while I am hanging out with Mickey and Minnie!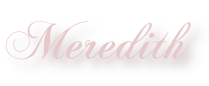 Pin It