My precious baby will be turning one in just a week. I truly cannot tell you where the time has gone. I knew time passed quickly the first year of my oldest's life, but this time it has been in the blink of an eye.
I decided that I wanted to take some portraits of her... something I wished we had found a photographer to do with my oldest, but didn't really realize it until after her birthday. Well, lucky me, my hubby bought me a fancy new camera a few months ago, so I felt like maybe I could be that photographer with my little one this time. I make it up as I go along, and am certainly no professional... but I did have fun! Thankfully, my mother in law has a wonderfully white living room that provides a bright, neutral environment to help a novice out...
***Spoiler Alert***
This is where I ask that if you are going to be a guest at next week's party (you know who you are!), you STOP reading... These pictures were taken wearing the birthday party outfit I made for Jo, and I really want it to all be a surprise together next week!!
For all my blogger buddies... well, the good news is, you get a sneak peek of all the cuteness in store for her party guests!
Because Josie *is* my Ladybug, there was really no other choice for the theme, was there? And anyone who knows how I put a party together knows that I go all out in adding details everywhere I can sneak them in. So I made a tutu and head wrap to give her a subtle ladybug look.
Here is a close-up of her head wrap:
How cute are those little tootsies?
And then I decided to play with some special effects:
And finally, a fun one to leave you with: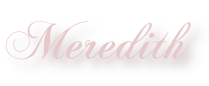 Pin It