Hi Friends!!
I am back from our week in Disneyland, and we're all completely exhausted. The girls had a good time - although I think the tiny one is glad to be back home and back to her routine. The bigger one just loved meeting all her favourite characters, and having her photo taken... over 700 times, I might add! I am going through them, picking the best, and hopefully later in the week I can share more about our trip with you.
Can you believe I actually have a project to share with you today?? This is a card I made for a publication call that wasn't picked up, so I decided it was time to share it. I love it's bright colours, and fresh feel... spring is still eluding us here in Vancouver, so I am craving a summer palette just like this one!
I mentioned before how I just *adore* this Crate Paper line, Emma's Shoppe. It makes creating just
so easy
! I used some vintage buttons and embroidery floss to create those adorable cherries. Gosh, I love cherries.
I imagine I will be giving this to one of my beautiful girls... and likely my older one, since cherries are alway my "thing" for her...
Alright, diapers are calling my name, and the baby is crying... time for me to leave you!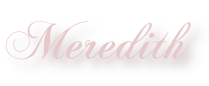 Paper: Papertrey Ink Kraft; Crate Paper Emma's Shoppe
Stamps: Waltzingmouse Sweethearts
Ink: Stampin' Up Pretty in Pink, Rose Red
Other: PTI Banner Borders Die, Vintage Buttons in Sweet Blush
Pin It