Hi friends!
I *had* prepared a card for today's installment of Festive Friday, but I was fighting something yesterday, and really couldn't muster the energy to prepare a post, fix my photos, etc... so I have decided I will schedule a Festive Friday next week while I am in Disneyland.
I feel a lot better today (thank goodness... I have to be on a plane in two days), so once I get done with all the packing and appointments I have lined up, I can sit down and do the post for next week...
Have a wonderful weekend (and week), and I will be sure to post some fun photos when we get back!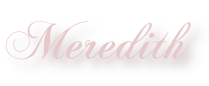 Pin It