Happy Easter!! Today I am having my Dad and Stepmum along with my hubby's mum and brother for lunch. We've started the egg hunt tradition with the kids; I was still pregnant with number 2 last year, but number 1 caught right on (at 19 months) to the whole hunt idea, and had it licked within 5 minutes. Lots more eggs to hide this year!
I always make cards for my girls whenever there's even slightly a reason. Especially one like a First Easter (but the third Easter counts too!). I kept these ones pretty simple, as when I use my Copics, I like to let the colouring take center stage.
I know the butterfly doesn't totally tie in, but I really liked the dimension and pop of spring it added. I made 2 cards, so each girl gets the same one this year. Unfortunately, this week has been short on time, since I have been helping my friend with her newborn baby, so I had to do them somewhat quickly!
I hope whatever you're doing today, you're enjoying the holiday!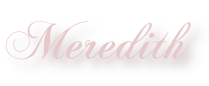 Paper: PaperZone Shimmery majenta (can't remember the name!); Papertrey Ink Stamper's Select White; Cosmo Cricket Girl Friday
Stamps: Waltzingmouse Spring Baskets
Ink: Momento Tuxedo Black; VersaFine Onyx
Other: Copic Markers, PTI Tag Sale #4 Die
Pin It