I know the calendar says April 25, but truly - around here you'd never know it. We had a *beautiful* day on Saturday - the mercury hovered around 20 degrees (remember, that's Celcius!), the sun shone bright, and there wasn't a cloud in the sky. I guess we had our day of spring! I am so anxious for the warmer weather - the only way I am staying sane in the below normal temperatures and endless grey skies is knowing that in 2 weeks, I will be enjoying the sun and warm weather in Disneyland!
Okay, enough chit chat... it's the PTI Blog Hop, and I know you have lots of other stops on your way... so I don't want to keep you!
I had about 10 minutes to make this card, so I kept it so very CAS. I hardly ever do anything CAS, but this month's masculine theme seemed to lend itself too perfectly.
Thanks for 'hopping' by!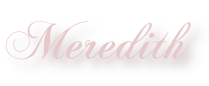 Paper: PTI Kraft, White Cardstock
Stamps: PTI Leaf Prints, Mega Mixed Messages
Ink: PTI Terra Cotta; Color Box Chalk (brown - can't remember name!); Distress Ink Tea Stain
Other: PTI Woodgrain Impression plate, twine from LSS, Terra Cotta Tile vintage button
Pin It