Hi Friends! I know it's been pretty quiet around here this week... And it was about Tuesday when I remembered that I'd missed my Festive Friday post last week! I have been insanely busy with an order of 200 birthday cards (among other things), and I am working really hard on a few things for the latest Paper Crafts call... So while the blog has been quiet, I am creating lots - I just can't share anything!
Today I am sharing a card that I created using a photo that I found to use as an awesome colour inspiration. I was browsing Better Homes and Gardens, and found this:
Photo Courtesy of Better Homes and Gardens
Paint samples! Awesome, right? I found a bunch of them, so I plan to use them to create a few projects! Here is the card I created using the above colours as my inspiration:
I used some of the finds from my last trip to my LSS... have you *seen* those adorable and TINY Maya Road tickets?! And how beautiful are the Prima patterned papers?
I'd love it if you'd create something using these colours for me to see! Leave a link in the comments if you do, and I'll be sure to leave you some love!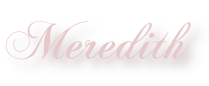 Paper: Papertrey Ink Kraft, Bazill (yellow), Prima Annabelle
Stamps: Waltzingmouse Stamps Fancy Phrases
Ink: VersaFine Onyx
Other: Spellbinders Labels 4, Maya Road tickets, PTI Vintage Button, Little Yellow Bicycle Doily
Pin It