My Mother-in-Law is really something. Her house is like a treasure trove. But it's so unassuming from the outside. I've been with my husband for the better part of 10 years.... he grew up in that house... and I am still amazed at the things she pulls out. It's becoming a laughing matter now... I see something vintage and cool that I think I'd love to have - time and again she says, "I have one of those" and scurries away to get it for me.
Michelle Wooderson
showed some adorable little
yo-yos
that her mother was busy creating for Mish's customers. I loved them. I wanted them. Then I saw someone who made one out of paper (and I am so sorry, I can't remember where!), so I figured I could probably do it myself - since Mish's were all gone. I showed my MIL Mish's post, and said, "I think these would be so cute on a card!" Instantly she said, "I used to make tons of those! I used to make dolls with them!" Of course she did. "In fact, I think I still have some, let me go look!" Why was I surprised when she came back with a box full?
This card features one that she made yeeeeeeeears ago, using fabric from a top she said she wore as a maternity top. If that isn't vintage, what is?! I *love* it. This card was created purely so I could stick that baby on some paper. I made this whole thing in about 10 minutes, just to see what it would look like. Fun, right?
In other news... I will be putting up a colour challenge for you on Wednesday if you want to play along! I hope to see you there...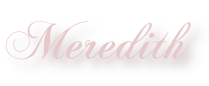 Paper: PaperZone PopTones Banana, Navy from stash
Ink: Stampin' Up Crushed Curry
Other: Happy Day Sticker from My Mind's Eye, Oversized button from Wal Mart
Pin It