Better late than never, right? I have had quite the week, so today's post got held up a bit! My wonderful friend, who I mentioned to you before, finally gave birth last Sunday to a BEAUTIFUL baby boy. Unfortunately for her, he came at a bit of a cost. She was in labour for 68 hours and 19 minutes (!!), and when he was finally here, they discovered that in the process, she had separated her pubic bone. My poor friend can not do *anything*. She has to use a walker and a special belt just to walk - and the only time she is to do that is to go to the bathroom. She can't do anything for her baby until he is brought to her by someone else. On top of this, her husband is writing a crucial exam tomorrow... so he's been trying to study while caring for a newborn. Needless to say, they are taking lots of help... so I have spent the past couple of days shopping for and preparing lots of food to take over tomorrow, when it's my turn to help. I am so grateful for the chance to be able to *do* something for them. I am a helper by nature - I can't sit back and do nothing when I know I could be of use to someone. It was killing me not being able to do anything, but once I had my day assigned, I could breathe again! Anyway... the good news in all of this is that Baby Winston is as healthy as can be, and Mum is in bright spirits and just enjoying the process of falling in love with her beautiful bundle.
SO.. back to our regularly scheduled programming. Yes, last week I plum forgot this post. It was about Tuesday when I thought, "Wait a second... did I even make a card last week?" Nope, I didn't. I got carried away with other things!
I
finally
received my Papertrey Ink goodies from the March release. Yes, I said March. Canada Customs held mine, and a lot of my fellow Canadians' boxes hostage for nearly a month. Supposedly huge backups in Ontario for who knows what reasons? Anyway, it arrived here Tuesday, and I could finally dig in. I have 2 new Tag Sale dies to use to create some Christmas tags, however, once I opened that box, I was slaving away working on a publication call... so I never did get to those tags. With that said, here is today's card:
I really love stamping my own DP with Waltzingmouse's Big Blooms - Poinsettias... it's so easy, and it's always such a great result! Easily, though, my *favourite* background stamps are Off Beat Backgrounds (the polka dots on the right of my card)... I reach for that set time and again! I know that my colouring of ol' St. Nick's hat could use some work... I didn't really look at it well until after I was taking the photos. Again - my mind has been elsewhere this week. I'll do better next week, I promise!!
Now, I just have to include this photo, because I am so in love with these girls. When my second came out and hubby said, "It's a girl!" with the same shock I felt, it didn't hit me right away how *fun* it would be to have 2 of them. I mean, dressing them to match? HEL-LO!
How cute are they?! Okay, I *might* be biased...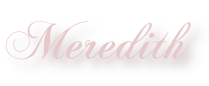 Paper: Papertrey Ink Kraft; Red and cream from stash
Stamps: Waltzingmouse Stamps Big Blooms - Poinsettias, Around Christmas Time
Ink: VersaFine Onyx; Stampin' Up Old Olive, Purely Pomegranate; Walnut Stain Distress Ink
Other: Cuttlebug Swiss Dots Embossing Folder
Pin It