Hi friends! It's been busy around these parts... I have been so lucky to have received some pretty big orders for a few things in the next while. I have a wonderful friend getting married in the fall, so she has asked me to create some invitations that I am really excited about - we'll see if I still feel that way after the 65 of them are done!
In the meantime... have you *seen* Emma's Shoppe by Crate Paper?? Oh. My. I was so inspired by
this card
(scroll down) created by Sarah Martina (I can't get enough of Sarah's beautiful work!), that I hunted ever scrapbook store in my area until I found it... then I bought pretty much everything they had!
So I sat down, looked up a sketch (I never seem to create anything without at least sketching a bare bones concept before I start). And as soon as I started cutting paper, I left the sketch in the dust - this really did just create itself! I just *LOVE*, and I do mean
loooooooove
this collection. It is just. so. PRETTY. I just don't know how to even express to you just how much I love this line... But here is what came out of it:
I didn't have a purpose when I started creating this. In fact, usually when I buy things I love, I hoard them. I don't want to use them up - so I just don't use them. With this particular collection of goodies, I couldn't tear into them soon enough! So I just started cutting and gluing and painting, and two thirds of the way through I knew it was going to be for my dear friend who is expecting her first baby any minute (literally. She was due a week ago!). Ha! And you thought I was going to say Mother's Day...
Alright... on to those wedding invites (did I mention that I also have an order for 200 birthday cards? Busy busy...)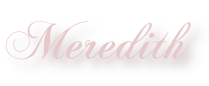 Paper: PTI Kraft; Crate Paper Emma's Shoppe
Other: Chipboard Stickers Crate Paper Emma's Shoppe; Sentiment Stickers Cosmo Cricket, Girls' Paperie
Pin It