Hi Friends! I can't believe we're into April already... this year is just flying by so quickly! And the weather here is nothing spring-like whatsoever. Yesterday we only reached about FOUR degrees... for you fahrenheit readers, that's about 36 degrees or so. It's been grey, rainy, and just plain winter-like around here. Please may Miss Spring show herself soon...
So, I love challenges. I love that a challenge pushes me to be creative, and I love being inspired by a photo, a colour arrangement, or a great sketch. So, I went "on the google machine" as my hubby puts it, and searched for a few things I could use to challenge myself, and thought I would invite you to play along. I would love if you would create a project based on my challenge, and show me your creation by leaving me the link to your post in the comment section at the bottom of this one. No pressure, just fun to see how others interpret the same photo!
Today is my first challenge, and since Easter is just around the corner, I found this delicious photo to create my card:
Photo Courtesy of Martha Stewart.com
Doesn't that just make your mouth water? You can find the instructions on how to create this
here
. They seem easy enough, but maybe just a little bit more time than the little ones will allow for this year!
I went with an Easter/Spring theme for this project. I sort of drew from the colours in the photo when choosing my papers, but wasn't exclusive. Here's what I came up with:
The next photo shows how when you are trying to make up for the missing oranges in your Copic collection while colouring daffodils, and it comes out looking terrible, you just need to paper piece a new one over top with dimensionals to make it look like you meant to do that:
This time I used rhinestones to make up for what my Copics lacked!
If you want to play along, leave me a link to your Easter project in the comment section below. I'd be thrilled to stop by and leave you some love! Also, I'd love it if you would put a link in your post back here! The more people that play along, the more fun!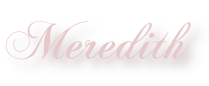 Paper: PTI Chocolate Brown, lavender and cream from stash
Stamps: Waltzingmouse Victorian Frippery, Spring Baskets
Ink: Momento Tuxedo, VersaMark, Stampin' Up Old Olive, Tim Holtz Antique Linen Distress Ink
Other: Papertrey Ink Mat Stack 4 die,
Pin It