The lovely
Claire
of
Waltzingmouse Stamps
has challenged us to CASE one of her talented Design Team ladies. Easy challenge - the tough part is...
which one
? They are all so talented, and I love so many of their projects... quite a pickle...
When I hosted some challenges to celebrate my blog birthday, I featured a couple of the WMS girls... so I decided that was an easy way to cut the list down... so now who? When I decided I wanted to use this basket full of daffodils, I realized the natural choice was a new member to the team,
Niki Estes
.
Unfortunately, I needed a card to send to my aunt and her family after receiving some bad news. She has been diagnosed with cancer for the third time in only about 10 years or so... She is such a sweet person, and she and her family are just wonderful people - the last people who should have to go through this. Again.
Daffodils just made sense.
I really loved
Niki's layout
, and her colouring was just awesome. So I kept pretty close and CASE'd her layout, but added my own distressed and aged touches.
I changed a few details here and there - I could never sew the oval as well as Niki sewed the circle around her sentiment, so I didn't even try. I originally wanted to use different coloured cardstock to be just that much different - but I really loved the red with my Cosmo papers, so I ended up using the same as my card base.
Can you believe I don't have brown copics? Now that I have these spring baskets to colour, I'd best do something about that, no?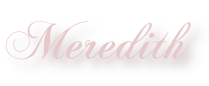 Paper: PaperZone Facets Sangria; Cosmo Cricket Circa 1934
Stamps: Waltzingmouse Stamps Spring Baskets, Sweethearts
Ink: VersaFine Onyx, Momento Tuxedo Black
Other: SU! Oval and Scalloped Oval punches, twine from LSS
Pin It