I just love going to the scrapbook store. I mean, I love shopping in general, and sometimes just window shopping online does the trick. My little girls are born shoppers - I had both of them shopping when they were 4 days old, respectively. Okay, we were shopping for diapers with the first one, and windows with the second one - but shopping is shopping!
I was so excited during my last trip to my LSS when I saw all the delicious new goodies they have brought in... I suspect their buyers got excited at CHA!! Fine by me... I was so excited to see lots of Jenni Bowlin (never before seen in person!), Maya Road (really, it's like seeing famous people for me!), 7Gypsies.... oh, I was in shabby vintage heaven! Sometimes the fun stuff has a hard time finding its way over the border into Canada, so I can only covet things online!
Isn't she just the sweetest thing? My little brother (who's far bigger than me!) moved to Scotland 4 years ago, where our mother is originally from, and where we still have some family. He has managed on trip back in that time, when my oldest was 14 months old, and I was so grateful for the beautiful photos he snapped of her while he was here. This is one of my favourites! You can see his amazing photography skills here.
I used this week's sketch at Sketchy Thursdays combined with the colours at Color Combos Galore for this one. They also posed a "Lots of Layers" challenge... I love layers! But I actually felt I could have used more layers on this one... what do you think?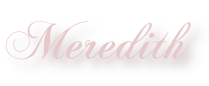 Paper: Cosmo Cricket DP, rest from stash
Embellishments: Jenni Bowlin, Crate Paper, Making Memories, K & Company, Recollections, Little Yellow Bicycle, Tsukineko Shimmer Spritz
Pin It