I remember a time when the hum of the washer would seem noisy to me. Now, with a 2 year old and a 10 month old, suddenly the fact that all I can hear is the washer seems just as peaceful as silence. I am so grateful for my mother in law - she thanks
me
for "letting her" take the kids for the morning.
So here I post, enjoying the quiet - avoiding the chores. Which I really should get to, because when the little ones are underfoot, they undo as quick as I do.
Today's card is for this week's
Waltzingmouse Sketch Challenge
. Gosh I love this challenge. If there's one sketch I work so hard to get done in a week, it's this one. This week's was a bit of a doozy, and initially I had planned to make an actual banner - but then I realized that the banner I want to make, I don't have the materials I'd like, and I wouldn't get them in time to enter the challenge. So, I stuck with making a card. I visited
The Colour Room
for my colour palette, and just love how it came together.
So about that Hurrah! stamp... I love it. I've loved it since this set was first released. Recently, my 2 year old wants to read Peter Pan. Every night. After lunch, every day. All the time. She is Wendy, her grandmother is Peter Pan (and don't just call her Peter), while her baby sister is Tinkerbell. So the book we read (and we have 3 different versions of this story, since Peter Pan - er - Grandma LOVES this story) has Peter shouting "Hurrah!" when he defeats Captain Hook. And every time I read it (every afternoon, and every bedtime), I can see this stamp in my mind, and it makes me want to go play with it. Every time. Yes, stamps rule my life.
Did you know that cutting pennants out is a PAIN? Well, it is. I don't have any nesties, and I didn't get the WMS banner stamps during the March release. So here you have my version. This card took a LONG time, even though I had drawn out every detail the night before - the pennants just didn't work the way I had envisioned them, so we were back to the drawing board. As it turns out, I LOVE this card, and may never give it away. In fact, I am starting to think of hanging some ribbons up on the craft room wall to dangle my favourites there... since I won't be able to part with them!
Alright - time to go fold that laundry.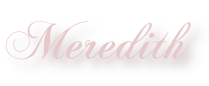 Paper: PTI Kraft
Stamps: Waltzingmouse Stamps Off Beat Backgrounds, Musical Backgrounds, Victorian Frippery, Fancy Phrases; Papertrey Ink Tea Time
Ink: Stampin' Up Baja Breeze, Melon Mambo, Blush Blossom, Pretty in Pink; Tim Holtz Tea Stain Distress Ink
Other: Papertrey Ink Tea Time Die, Prima Blossoms
Pin It