I have yet another thank you card to share with you today... As I mentioned to you before, I am creating many cards with a gratitude theme for something I have in mind for later this year...
I created this card awhile ago, using the Papertrey Ink Make it Monday fun foam technique (from a few weeks ago) to stamp my background... I cut out the scalloped circle from Limitless Layers, and used it as my stamp, then used little flourishes from the Mat Stack 1 Collection to fill in the gaps... here's how it turned out:
Fun, right? I had my brother in law in mind while creating this card, so I stuck to what I thought to be a masculine colour scheme. I kept it simple, since he's kind of a simple, non-fuss sorta guy. He is such an amazing uncle to my girls, and I wanted to be sure I told him how grateful I am for that. My favourite thing about "Unca Bai" is that he cares for these girls just as much as their dad and I do - truly as if they were his own (just don't ask him to change a diaper). I always say that my hubby and his brother are twins born 20 months apart; they're just so much alike... and I can't tell you how it makes my heart smile to see that this is also true when it comes to the way they both love my two very favourite girls. I am one lucky mumma!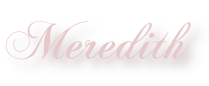 Paper: PaperZone
Stamps: Papertrey Ink Mat Stack 1 Collection
Ink: Stampin' Up Baja Breeze, Bordering Blue; VersaFine Onyx
Other: Vintage button, Celebrate it Ribbon, Papertrey Ink Mat Stack 1 and Limitless Layers dies
Pin It