As you may recall, my favourite friend is expecting her first baby any minute. She is the most 'green' person I know - she is nuts for recycling, re-using, always using earth friendly options... so when I was organizing her baby shower, I knew I had to do it in a very eco-friendly fashion. I found some 100% recycled papers online to create the invitations. The main colour was "Grocery Bag" - and that's exactly what it looks like. But the weight of the paper isn't what I like working with, so I wasn't really looking to hold on to the leftovers. But I knew she would love cards made from it!
She loves sunflowers and ladybugs, so with that in mind, I made her blank notecards to keep on hand.
They're simple, but I made 22 of them, so I needed something I could put together easily! I am really happy with how they look, and she loves them, and that's all that matters!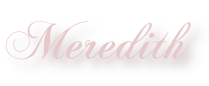 Paper: ActionEnvelope.com Grocery Bag and White 100% Post Consumer Recycled Papers
Stamps: Papertrey Ink Mat Stack 1 Collection, Little Lady; Waltzingmouse Stamps Big Blooms - Poinsettias
Ink: Stampin' Up crushed Curry, Real Red; ColourBox brown chalk
Other: Papertrey Ink Mat Stack 1 Die
Pin It