I love to visit
Melissa Phillips'
blog. Her shabby goodness is so inspiring for me, and I love to see all the little details on all her projects. I visit every day, hoping to see something new - and when I don't, I go looking for old things that I didn't see the first time around!
Melissa has chosen a photo from
A Creative Mint
, and suggested it as inspiration for a project. I was happy to play along! I love the photo, and I love Leslie's photographic style. Easy!
Don't you love those bright turquoise and white colours? I also drew the red and yellow from that adorable vintage tin, and added accents to my card:
I am so happy with how this card turned out. Because I keep my crafting supplies at my mother-in-law's (I don't have the room, and we share supplies, so it makes sense!), I have started a new habit of drawing up sketches with specific sets in mind, while I am at home. It's a way for me to 'play' when I have nothing to play with. This is the first card I've made from my growing collection of layout plans, and I was really pleased with how quick it went together (since I have to make the most of my time when I am over there, and Grandma is entertaining the kids for awhile!). It also ended up looking as nice as I was hoping - always nice when a plan comes together.
With that in mind, I have a few things 'on the go' (if even just in my mind), so I hope to have lots to share in the coming days!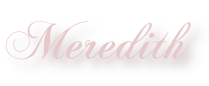 Paper: Cream from PaperZone Facets, Turquoise from LSS (I can't remember the brand!)
Stamps: Waltzingmouse Off Beat Backgrounds, Sweethearts
Ink: Stampin' Up Tempting Turquoise, Real Red; VersaFine Onyx, Tim Holtz Frayed Burlap Distress Ink
Other: Papertrey Ink Mat Stack 4 die, Woodgrain Impression Plate, Baker's Twine from LSS, Spellbinders Labels no. 4 Die, Cuttlebug Morocco Embossing Folder
Pin It