I can't believe we're nearly a week into March already! So far, 2011 is blowing by me, and I can't keep up! But, with March comes the first signs of spring, and for that I am definitely grateful!
It's Sunday, and that means it's time for another CR84FN Colour Challenge! Because it's the first Sunday of the month, we are welcoming a new Guest Designer,
Deb Hickman
... she will be playing along with us for the whole month, and we are so excited to have her! Make sure you visit her blog and see her beautiful creations!
This week's colours are so warm and inviting... take a look for yourself!
Is that not summer in a photo collage, or what? This week's photos are courtesy of
Embrace Life Photography
. I had a chance to browse this beautiful site, and the photos are truly breathtaking... If you have a second, it's definitely worth a look (or two)!
Here is my card based on this week's colours:
Now is the part where I whine to you about my lack of a proper camera... that card base IS orange... it's a beautiful, shimmery, sherbet coloured cardstock. But my camera disagrees, and decided that it is peach. So please take me at my word, and believe me when I tell you that it is orange!
I chose to use a beautiful patterned paper from Cosmo Cricket, because I liked how the grey helped neutralize the bright colours. One of the rules of our colour challenge is to stick with the colours as closely as possible, adding only neutrals like cream or grey, tan or kraft, even black or white... sometimes a hit of neutral can help you to bring all the colours together, and when I initially laid out my supplies, the bright yellow with the orange I had were a bit overwhelming. So I decided to keep things pretty CAS, and add the grey to help me out.
I discovered another trick by accident while making the medallion for this one - I shaded my circle die cut with distress inks, and then stamped my sentiment. I felt that I wanted the words to 'pop', so I dumped embossing powder over them without even thinking... of course it attached itself to the whole circle, since my distress inks were still damp. But as soon as I saw what had happened, I knew I loved where it was going - and I am *thrilled* with the results!
Now it's time for you to visit the other DT Members' blogs for some more inspiration. As always, you can find their links in my sidebar, and there are some beautiful creations waiting for you!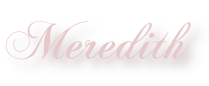 Paper: PaperZone, CosmoCricket Ever After, Recycled "Grocery Bag" from Action Envelope
Stamps: Papertrey Ink Mega Mixed Messages
Ink: Distress Inks in Antique Linen, Tea Dye and Walnut Stain
Other: Papertrey Ink Limitless Layers Die Cuts, Seam Binding from PaperZone, Vintage Button
Pin It