Have you seen my mojo? I know I put it around here somewhere, but it's definitely in hiding... I did manage a couple of creations yesterday, but they took me *forever*... I just couldn't put anything together very quickly...
So I decided to look elsewhere for inspiration. I headed to
Chupa's new challenge
, where I found this sketch:
And I knew that I am going to need an anniversary card in the next month or so, so I decided to create one with this sketch, combined with the colour challenge over at ColourQ. Here's how it turned out:
I think I was a bit heavy handed with the white paint, and I also think I shouldn't have used white. Oh well, now I know! When I pick up a paint brush, it is to use with acrylics on canvas... craft paint on cards is something different for me! I am loving stamping my own backgrounds these days - I have a few new PTI sets coming my way that I can't wait to try my hand with as well!
I also wanted to join in the
Waltzingmouse Sketch Challenge
. This is for sure one of my favourite challenges!
Here is the sketch:
I made a birthday card for my dad (so if he's tuning in to this post, he'd better close his eyes!), and kept things very CAS:
Sorry for the funny angle on this one... I didn't see how crooked it was until I loaded my photo!
That is a felt coaster that I found at my dollar store, if you can believe it! I got 2 orange and two bright pink ones... for a buck!
So I am experimenting with photo set ups... my DELIGHTFUL hubby bought me the bestest anniversary gift a girl could want:
Well... maybe next to diamonds?
I am figuring out what I like and what I don't like when shooting my cards... I hope to land on something soon, but in the meantime bear with me!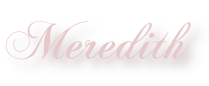 Happy Anniversary Card:
Cardstock: PTI Lemon Tart, Wasabi from PaperZone
Stamps: Papertrey Ink Tag It's 1, Guide Lines II, Mat Stack 2 Collection; Waltzingmouse Say it with Style
Ink: Stampin' Up Wild Wasabi, Kiwi Kiss; ColourBox brown chalk
Other: Papertrey Ink Mat Stack 2 die, Recollections flower, Yellow Seam Binding from PaperZone
Happy Birthday Card:
Cardstock: Orange from PaperZone, White scrap!
Stamps: Papertrey Ink Birthday Basics
Other: Coaster from Dollarama, Recollections orange pearls, Papertrey Ink Terra Cotta Tile buttons
Pin It