Is it Tuesday already? Well... where I am, it's still late Monday evening, so technically, in my time zone, I am posting these winners on Monday as promised!
First, I need to take a second and say a
*huge*
thank you to everyone who participated in all my Blog Birthday Challenges last week... I am so grateful that you all took the time out to play along, and spread the word on your own blogs. I can't tell you what a thrill it is to create a challenge, and then see someone else's creation based on that challenge. I loved seeing everyone's creations, and each one was so beautiful! I also need to say a
*massive*
thank you to
Jennifer Holmes
, who was so kind and participated on one of my challenges!
So let's get down to business!
First, I picked a favourite project from each day's challenge, so I want to share those winners with you:
Day 1 - Birthday Theme
Ren-Yi
is just the sweetest thing... she has been so kind and supportive since we first met on the
Waltzingmouse Forum
last year. She created this card specifically for my blog, including both the name and actual 'birthdate' of my blog... how could I not love it? :)
Day 2 - Sketch
Elizabeth
created this beautiful card using a floral DP that is a favourite of mine... I was instantly drawn to the pretty, girly feel of this card, and I love what her stitching adds to her panels. The die cut helps her mat really pop off the card, and her beautiful bow just grabbed me!
Day 3 - Colour Challenge
Pauline
is so lovely... she was kind enough to forward me a blog award a couple of months ago - what a huge compliment! She is a fellow Waltzingmouse addict, as well... I just loved how she coloured her eggs, then added glossy accents to help them pop - not to mention the glitter (I do love me some sparkle!)... the clean lines of this card let the eggs take center stage, and I just loved it as soon as I saw it!
Day 4 - Photo Inspiration
Cassie
created this stunning card for the photo inspiration. Her ruffles just grabbed me from the start - I loved how they reminded me of the icing on the cake in the photo. But even more, I love how she placed her main panel on an angle, and the pearl accents just finished it perfectly!
Day 5 - Packaging
Charmaine
is practically a neighbour - we live a short ferry ride away from one another! So what a small world when we met through
Waltzingmouse
(can we see a theme here?)! I just loved the technique she used - embossing soft metal with her cuttlebug folder - and altering this cute tin with it. What a wonderful keepsake for the recipient, and what an awesome way to find a new use for your embossing folders!
Congratulations ladies! Please email me at delightfulwaste.at.gmail.com so I can email you your blog badge!
And finally, I put everyone's names in one of my hubby's baseball hats, and chose one at random to win the grand prize - a
free
stamp set of your choice from
Waltzingmouse Stamps!!
*drumroll please*
The winner of a free stamp set is....
Ren-Yi!!
Congratulations!! Please email me and we can sort out the details!
Again, thank you so much to everyone who participated! Your support helped me celebrate my birthday in style!!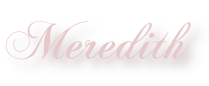 Pin It