***WARNING! The following photos are awful quality... I was finishing the last details at the 11th hour, so I actually took these after the party, and nowhere near my lightbox!***
This week, I am finally starting to sense spring in the air. We had an unseasonably late dump of snow about 10 days ago, and a few cold days that followed... but finally over this past weekend, the sun came out, and the temperature rose just enough for me to open up all the windows and air my whole house out. I know spring is here when I get the urge to do that!
My very favourite friend is expecting her first baby in about 3 weeks... I was lucky enough to host her baby shower this past weekend, where she was surrounded by all her favourite people. She is one lucky girl - she received not one, not two, but EIGHT handmade gifts for her new baby. Her mother in law is an amazing quilter, and her grandmother in law knitted her the most beautiful blanket to bring the baby home in.
I always love to create baby books of some kind as my gift... this time, I went out and bought myself a Bind-it-All tool to create this one:
I have to say that of all the books I've made, this one is my favourite! I started with a page to welcome the baby, followed by a Family Tree.
The format is a double page spread for each month, starting with April, when the baby is due (and early enough in the month that it should work out fine!). One side is a blank scrapbook layout where my friend can add her photos, and the other is where she can record all the favourite memories of that month:
And here are all the month's pages:
And finally, the back of the book includes a page to record all of baby's important firsts - I have only photographed the title page, because the information page is essentially just a list.
I was really happy with this when it was finished... all that stitching took me forever, since I changed the colours of my thread with each piece of paper. When my friend asked how many hours must it have taken for me to complete it, it was the first I'd thought of it - I figure it was at least 20 - 30 hours in total, and possibly even more. But I would do it again! I loved the process, and I know it went to a wonderful person who will cherish it forever, and that's the best part, isn't it?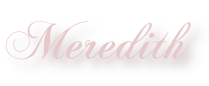 Paper: Pebbles May Garden, Bazzil Cardstock in assorted colours
Stamps: Papertrey Ink Baby Button Bits, Inside Out: Baby, Mini Scrapbook Series; Journalling Circle, Mega Mixed Messages, Waltzingmouse Stamps Oven Fresh Gingerbread Joy, Big Blooms Poinsettias
Ink: Stampin' Up Baja Breeze, Old Olive, Crushed Curry, VersaFine Onyx
Other: Alpha stickers from Basic Grey, EK Success, Making Memories, American Crafts, Papertrey Ink Die cuts, Felt from stash, Celebrate-it double sided satin ribbon, cotton ribbon from stash, vintage buttons from stash, Glossy Accents
Pin It