As you may know, I spent this past weekend across the border in Seattle, WA for my 5th wedding anniversary. Hubby and I ditched the kids at their grandmother's, and headed for 2 nights away for good eats, lots of walking, and playing tourist in a familiar city.
We left a little later than planned on Friday, so we got there just in time to check in to our room at the
Alexis Hotel
, before heading out for dinner. I highly recommend this hotel if you're going to be in the area. They have beautiful rooms, WONDERFUL bathrooms, and the staff were beyond friendly and helpful. I'll touch on how I know that so well a little later... in the meantime, check out that bed!!
Hubby and I have a Queen at home, so it's always a treat when we can spread out on a King... when we purchase a new bed, we will for sure be upsizing!
After we checked in, we enjoyed dinner at the Cheesecake Factory downtown. I LOVE this place. Not only for the obvious, but their menu is diverse, and everything I have tried has been delicious. I didn't know there was one so close to home (4 hours away, depending on border line ups!), so I had only ever been to the one in Waikiki and another in Anaheim. Now that I know I don't have to take a flight, I might be more of a regular! But here's the best part:
A year ago I was diagnosed with gallstones. What this means is that I have to be super careful about my fat intake or it can cause an incredibly painful attack. Ask anyone who's had 'em - I am sure they would agree that they'd prefer to have a baby than a gallbladder attack. So eating out for me is like Russian Roulette... it could be wonderful, it could end in misery - you never know. But I looooove cheesecake! So imagine my delight when I discovered their "Weight Management" menu (blunt, right?), and I had a DELICIOUS chicken meal that was low enough in fat that I could eat the
very
fattening slice of Oreo Cheesecake virtually without fear! Now, why isn't there a picture? Because I ate it too fast, that's why...!
Saturday brought LOTS of walking. We first headed to Experience Music Project.
I had never been, and in fact, I should have waited. In a few months they will be opening a new Nirvana exhibit... which is clearly going to be the bulk of the museum. For now, there was only a couple of exhibits, and I am not into Science Fiction, which is the other museum in this building... so it was a quick trip, but definitely fun. I'd go back!
You can't be a tourist and not take this photo:
I bet I have taken this photo at least 10 times in my life, but don't ask me where any of them are. I have walked under this structure countless times, but I've actually never gone up!
On our way back, I found this adorable little place, the
Yellow Leaf Cupcake Company
, where I picked up this delicious little number:
I've never had a Whoopie Pie before, as I don't think they're very common here in Canada... but this little red velvet number had me searching for baking pans to make these babies at home! D.Lish.
We spent the afternoon wandering around downtown, and after a trip into William Sonoma, we decided to sit for a bit before we went to freshen up for dinner. You'll never believe who I saw, and I am sure, scared the pants off of!
That's
Jennifer Holmes
! The reason we're laughing is because when I saw her across the way, I leaped up shouting "Jennifer!" and my hubby had absolutely no idea what had sent me right off the deep end, to yell at strange women in the mall. When I turned to him and said, "take a picture!", he was looking at me like "who are you, and where is my wife?" I had just said to Jennifer, as he was snapping this photo "He thinks I am crazy! He doesn't even really know what a blog is...!" I am sure Jennifer thought I was nutso, also, but she was wonderful, and humoured me all the same!
Saturday night brought dinner (okay, 2 baskets of fresh...and I mean FRESH... tortilla chips and salsa, plus a couple of bites of the burrito I ordered) at our favourite
Mexican Restaurant
... we've actually made the drive simply with the intention of dinner at this place! That was before we had kids, of course!
Sunday morning we were fresh, relaxed, ready to see our daughters. We had a sublime weekend, and enjoyed every bit of the walking around, discovering new little places (I basically ate my way through the city!), and looking for bits and bobs to bring back home to our lovelies.
The reason I know the hotel staff were beyond helpful? Because when we found our car window smashed on Sunday morning, they actually came out and helped us tape it up with plastic, apologizing up and down as though they were the ones who broke into the truck! Lesson learned: pay the extra for valet parking at the hotel... cheap parking is just that - until you have to spend $300 to get a new window!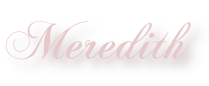 Pin It