***This is my second post for today... if you're looking for Festive Friday, please scroll down!***
Hi friends! Today is the 25th (what?!), which means it's time for the Papertrey Ink Blog Hop...
This is only the second time I've managed to play along, but I am really excited about what I managed to scrape together at the last minute!
I have to give you some background... my youngest Lovely IS my Ladybug... I've called her that nearly since the day she was born, and have since been drawn to everything ladybug for her. I knew almost right away her first birthday - which is approaching far quicker than I care to admit - would have a ladybug theme... so I knew I had to have Little Lady as soon as I saw it!
When I was trying to pull something together at the very last minute for this Hop, I wanted to use a set that hadn't seen much ink yet... because this one is basically waiting to make invitations for the party, it's barely seen the light of day. But, I always make my cards to match the party theme!
How ADORABLE is that?! I am so pleased with this card, and I started out very blind!
It's a little hard to tell from my awful photo (PLEASE someone be so generous and send me that Rebel I so long for...), but I added some black rhinestones and pearls to the dots on her little back. I also cheated and used some Waltzingmouse Tag shoulders to decorate my scallops, which were created by punching out some circles since I have yet to take the plunge and order a PTI die!
I just love that sentiment... she IS my own Little Thing (and so is her big sister!), and she certainly does make life happy. How lucky I am, and how wonderful my life is because I was given these two beautiful girls to spend my days with. The least I can do is make them things with as much love as they have brought to my life!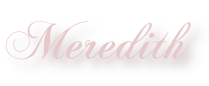 Paper: PTI Kraft, PaperZone PZ Facets red, cream from stash
Stamps: PTI Little Lady and Birthday Basics, Waltzingmouse Very Vintage Labels 4
Ink: Stampin' Up Pretty in Pink and Purely Pomegranate, VersaFine Onyx
Other: Creative Memories circle punch, ribbon and button from stash, Red twine from LSS
Pin It