I am pretty new to Papertrey Ink, so this is the first year I have experienced their anniversary celebrations and contests... unfortunately, this is such a busy week I am not participating nearly as much as I would like to, but it's fun all the same!
Today's challenge was to use one of the PTI Design Team members' favourite colour combination to create your project. I combined this with the first Make It Monday technique, and here is what I came up with:
I took some liberty, and decided that gold was a neutral. I started out using
Erin Lincoln's
favourite combo of Ripe Avocado, Ocean Tides, Vintage Cream and Chocolate Brown, but I added a splash of pink to my card. Because I am still building my PTI arsenal, I had to sub some of my other materials, but tried to match them as closely as possible. I am not sure if this will still qualify, but I'll enter it all the same!
I was a busy little bee this afternoon, so I have some great things to share in the next few days!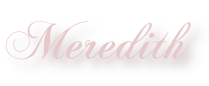 Paper: Papertrey Ink, Ripe Avocado; PaperZone
Stamps: Papertrey Ink
Ink: Colour Box, Stampin' Up
Other: Heart Doily, Michael's
Pin It