If you're a fellow Canuck, today's post title is familiar to you... if you're not, well...
I am...
...a timbit loving, double double drinking, hockey watching, Curling loving, please and thank you saying, modestly proud...
CANADIAN!
Today marks exactly one year since my little neck of the woods hosted the 2010 Winter Olympics. I did not go to any events (you try and get tickets), but I knew enough who did... besides, the events weren't where the excitement lay... the streets were filled with thousands - and I mean thousands - of us proudly sporting our Hudson's Bay hoodies, those now-famous mittens, scarves and toques (yes, toques, eh?), waving maple leaf flags, wearing anything red (unless you had a different colour hoodie - I have the yellow one, for instance... in that case, you wear your red items as the required layers of living in this part of the world), proudly showing the world what makes us so great.
We were all cheering when Alex Bilodeau won the very first Gold medal to ever be won on home soil, and for the 13 more that would follow... and of course, the world heard us, and all the Canadians around the globe who were all watching as we defeated the Americans - both women and men - to take home our Gold in the most Canadian sport of all... HOCKEY!
I didn't start out very excited for these Olympics to be in my neighbourhood, and by the time they landed on my doorstep, I was over them. But it was impossible to not get caught up in the mood around here, and I still miss the excitement the wrapped up our beautiful City this time last year.
We had 2 weeks to show off what we think is so great to be Canadian, and when it was all over, we went back to being the quietly proud, overly polite, modest people we are known for being. But never doubt... we are one of the proudest nations you'll ever visit.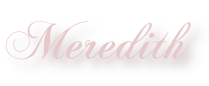 Pin It