Wow, this past week has just flown by. I mean, they all do, but truly, I don't know where this one went!
It's Sunday, so you know what that means... another
CR84FN
challenge!
I ADORE this week's colours. When I saw the inspiration board, I was a smitten kitten. I envisioned all kinds of wonderful, bold coloured creations... here is the board:
And here is the bold, bright, colourful card I created:
HA!
I can't help it, I just love these soft, buttery shades of yellow. And the muted yellow suited my soft turquoise paper so well... so here is where we landed. The frame on my label is actually Kiwi Kiss (green), but I don't know how well I captured the colour!
It is so awesome to see how our little challenge is growing every week. There are more and more players each time I log on - with my 2 little ones I am finding it tough commenting on everyone! But I am working hard to make sure to leave you all some love, because your beautiful creations certainly deserve it. I am in awe of the great talent we see every week... it's harder and harder to choose our Top 3 every week!
Now, head on over to the
challenge blog
to play along yourself, and don't forget to visit all the DT members... as always, their links are on my sidebar!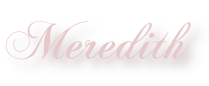 Paper: PaperZone, My Mind's Eye
Stamps: Waltzingmouse Stamps, Papertrey Ink
Ink: Stampin' Up
Other: Spellbinders Die Cuts; Seam Binding, PaperZone, Pom Pom Trim, May Arts
Pin It