Can you believe it's February already? Me neither...
Five years ago this weekend, my husband and I... well I'll let the picture do the talking:
Our first anniversary, we did larger gifts for each other, but the few in between, we've always given each other the challenge of finding a gift for $10 or under. It's a great challenge, and we've given some pretty meaningful gifts each year.
This year, being our 5th anniversary, we knew we wanted to do something a bit more than the usual.... so this weekend we're taking ourselves for a weekend away to Seattle - sans bambinos - for some good food, a visit to Experience Music Project, and some shopping. Thank goodness for a Mother-in-law who thinks we're doing her the favour by leaving the children with her!
Our anniversary is the 5th, so each day leading up to that day, I will be sneaking one of these into my hubby's lunchbox...
I have embossed these little glassine bags, each of them differently. Then I created a different label for each one:
And finally, on the actual day we were married:
And here is what's inside each pouch:
I covered the nuggets in address labels that we used for our favour tags at our wedding. The satin ribbon around each pouch is also from the wedding (used in many places!), and my colour theme is the same as our wedding colours. We have been together for 9 years, so I used each tag to mark one of those years with what we were doing at the time... so 9 years ago, we were dating... 8 years ago we were searching for our first home... so on and so forth... We had a snowflake theme at our wedding, which is why the 5th bag is embossed with a snowflake folder.
Later in the week I will show you what I made for his actual gift!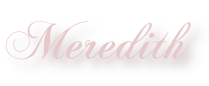 Ink: Stampin' Up, VersaMark
Paper: PTI Spring Rain, stash
Other: Papertrey Ink Die Cuts
Pin It