***This is my second post for today! If you're looking for my PTI Blog Hop post, please scroll up!***
This has been an insane week, and I can't believe it's Friday already!
Because things have been so crazy - as I mentioned we were working on a project around the house, and I've spent all week putting the place back together - I haven't been in the craft room for any length of time for nearly 2 weeks! I have said it before, committing to this weekly post has kept me right on track for making my holiday cards!
I am using this for the Waltzingmouse Christmas Challenge for February - to use something that was on my desk. I tell you, there are more supplies on my desk than on the shelves most days! Anyway, the large snowflake has been sitting in my pile since sometime in November or so... and I CASED Jennifer Holmes' card from
this post
. I had seen Nichole Heady do something similar with adding stitching to her card, so I combined the two ideas.
Next, I created my tags:
These were both inspired by this week's sketch over at Waltzingmouse Sketch Challenge. I didn't get them done in time, and I don't have anything with stars, but I used the basic idea and went from there. The first tag also qualifies for the January WM Christmas challenge, to use something leftover from Christmas. The ribbon is from a package of Purdy's chocolates - a local chocolate company whose goodies always find their way under our tree!
I'll be back tomorrow to play with the PTI Blog Hop... this is only my second time, but I am pretty excited about the project I created for this month's theme!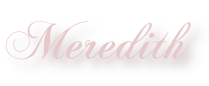 CARD:
Paper: Papertrey Ink Kraft, misc. white from my stash
Stamps: Papertrey Ink Peace Be Still, Waltzingmouse Compliments of the Season
Ink: Stampin' Up Baja Breeze, Distress Inks Tea Dye
Other: Papertrey Ink Peace Be Still Die Cuts
TAGS:
Paper: Papertrey Ink White, PaperZone PZ Facets Red
Stamps: Waltzingmouse Stamps Vintage Christmas and Compliments of the Season
Ink: Stampin' Up Purely Pomegranate
Other: Button from local fabric shop, Ribbon from Purdy's chocolates, Papertrey Ink Tag Sale 2 Die Cut
Pin It