Happy Friday! The weeks are just whizzing by, aren't they? It's time for this week's Christmas card and tags!
As you are noticing by now, I am completely hooked on sewing on my cards. I can't get over the dimension, the texture and the interest that it adds, and now nothing is safe from the machine!
I was inspired to try 'quilting' on a card. Now, I haven't quilted a stitch in my life, but I do love and appreciate the work that goes into a beautiful quilt. And trust me, the hubs is grateful I am not hooked on quilting, because with the beautiful fabrics out there, we'd surely need to mortgage the house. So I thought, why not try something with paper? Here's how it turned out:
I think I want to look at some real quilting patterns and try this again. I went into this one blind, but am satisfied with how it turned out... I just think I could do so more with a bit of direction!
Now for today's tags... they're 2 of a kind. I need some for some of the smaller boxes that I have (I re-use my gift boxes every year), so I just used a Marvy label punch, and because the white (so-called) card stock I have is pretty flimsy (just trying to use it all up so I can justify ordering some beautiful white from PTI), I stitched 2 layers together. Win win - a great way to adhere my layers, and I get to add some sewing!
These were incredibly quick to put together, and I love how they turned out! I think the baker's twine is what really sets them off - this is something else I am growing very fond of... *smile*
Happy Weekend! REmember to join me on Sunday for another CR84FN colour challenge... I think you'll love this week's colours - they're as beautiful as ever!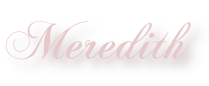 CARD
Paper: Graphic 45, PaperZone
Stamps: Waltzingmouse Stamps
Ink: VersaFine, Stampin' Up, Distress Inks
Other: PTI Die Cuts
TAG
Stamps: Waltzingmouse Stamps
Ink: Stampin' Up
Other: Marvy Punches
Pin It