Another Friday, another Christmas card!
This week's card is pretty simple, and yet it probably took me longer than most of my cards... but oh, how I love colouring...
On the way back from Seattle last weekend, I stopped at a favourite place,
PaperZone
, and picked up a couple of new Copic colours. Those babies are literally almost $3 cheaper per pen in the States! I had the reds already, but the addition of a new pink really gave this poinsettia some wow factor!
Now that I am looking at my photo, I can see I really need to practice my blending. In real life, the edges are not nearly this harsh, but the camera certainly isn't very forgiving! Oh well, I will gladly stamp up another one of these babies to practice! Okay... I looked at it again, and I am pretty sure I am going to go back and touch it up!
The addition of the stitching on the edge of this card really won me over... no piece of paper is safe from the sewing machine anymore!
I did make some tags this week, but the camera battery has died at the wrong time... so I might have extras to share with you next week!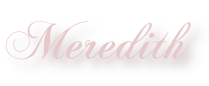 Paper: PaperZone
Stamps: Waltzingmouse Stamps, Papertrey Ink
Ink: VersaFine, Memento
Other: Copic Markers
Pin It