Hello Friends! I know the ol' blog has been quiet as of late, but I have been crazy busy wrapping up a renovation project at home, and cleaning every surface within an inch of its life. Things will be back to normal soon!
I made this project awhile back for my neighbour to give as a gift, but I haven't managed to share it on the blog yet. She needed a gift bag to make a bunch of wonderful Wileda projects look really impressive.
I took a plain Kraft bag that I found at the dollar store, combined it with one of my favourite PTI sets, Guide Lines II, and this is what I came up with! Here is a close up:
And here is a close up of the tag:
I will finally be getting crafty tomorrow - it's been nearly 2 weeks since I was really able to play. Imagine the withdrawal I am suffering!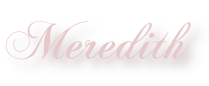 Paper: PaperZone
Stamps: Papertrey Ink
Ink: Stampin' Up, Distress Inks, VersaFine
Other: Papertrey Ink Die Cuts
Pin It