I can't believe it, but my one year "Blogiversary" is right around the corner. How time flies!
I am inviting you, all my lovely readers to join in my celebration! I know a lot of people celebrate their Blog Birthdays by giving away some blog candy, but I like to do things a little differently...
Stay tuned for more details...!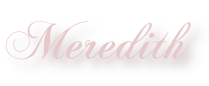 Pin It