Hello Friends! It's the 17th, and that means that it's time for the Friends of Waltzingmouse Blog Waltz... and this month's theme is...
Buttons! You all know how much I love buttons, right? *LOVE* them.
So how could I not dance along? I am telling you, I very nearly missed this one. We've been doing some small renos around our place, and it's eaten up all my time for the past few weeks, so I haven't been nearly as crafty as I'd like. But I made sure I carved out some time for this one!
Check out this awesome little one here:
I also used this week's sketch from Waltzingmouse for inspiration!
Alright, time to put on my dancing shoes!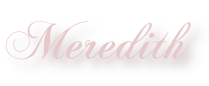 Paper: PTI Vintage Cream, Cosmo Cricket
Stamps: Waltzingmouse Stamps
Ink: VersaFine
Other: Die Cuts from PTI, Doily from Martha Stewart
Pin It