I mentioned to you last week that my Blog Birthday was coming... when I first realized that it was coming up, I knew I wanted to do something to celebrate. I know a lot of people give away blog candy to celebrate their anniversaries, but I wanted to something a little different...
I have been so grateful for the people I have met online in the last year, and the things I have learned from so many fabulous crafters in blogland. So I wanted to recognize those who have influenced me, and helped me to improve my own skills immensely in the last year. I can't even begin to tell you how much my style, my technique - heck my supplies! - have all changed since I started this little blog. So, I thought of a unique way to share a bit of my journey with you.
Each day I will post a new challenge and invite you to play along. For each challenge, I will feature another crafter who has been a great source of inspiration for me, and try to emulate their style (with my own approach, of course!). I am even lucky enough to have some of these ladies playing along on a couple of the challenges!
There will be a new linky every day for you to show me your projects based on that day's challenge. Each day I will pick a project (or maybe even 2!) to win a badge for their blog. At the end of the week, I will pick one random player from all the entries to win a pretty awesome prize!! All I will say is that I am so excited by the sponsor of the prize, and wish I could claim it for myself...... ;) Now, if you know anything about me, you can probably make a fairly good guess as to what the prize might be....
I look forward to seeing you on Monday!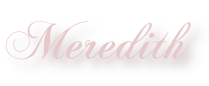 Pin It