Happy Sunday! I wonder if your weekend is as rainy as mine? Gotta love that Vancouver winter...
I am just LOVING the colours this week - our very own Suzanne supplied these photos as inspiration for us!! Thanks Suzanne - this is one of my favourite colour combos!
Here is the wonderful inspiration:
Initially, when I saw these colours, I planned to go quite vibrant and bright with them... but somehow, I ended up with some muted tones, and what I think is quite a retro vibe to my card. I was really pleased with it! When I hit up my LSS to find some turquoise paper, I found this lovely patterned paper from A Muse, and took it from there...
Here is my card:
This came together pretty quick, and I am so pleased with the results!
And check out the wonderful old button I found in my stash, thanks to my amazing Mother-in-Law, who has kept every button that she ever met...
I can just imagine this came off a pair of my hubby pants when he was a little guy running around!
Now, you MUST look at what all the other DT ladies have created, because as usual, there are some beautiful cards waiting for you. Their links are on my sidebar, where you can always find them!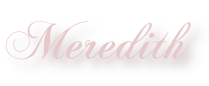 Paper: A Muse
Stamps: Waltzingmouse Stamps
Ink: Colour Box, Stampin' Up
Other: Spellbinders die Cuts
Pin It