That I cherish and live for...
Some of you may know that I do nails here and there... I have a handful of clients, and I do manis, pedis, and gel enhancements. I have a studio in my mother-in-law's house, which also happens to be where I do my crafting.
My oldest LOVES to sit at my nail table and give manicures... does it get any cuter?
Here she is, carefully applying a lovely shade of red to her grandmother. My little bear's nails are the same shade, as I was instructed to paint hers once she was finished with mine.
The thing is, she is incredibly gentle, and really careful. She really does know that she is doing a wonderful job.
Case in point:
How do we know this isn't a trend catching on in France right this very minute? Really, I should be grateful - she has completely disguised how desperately her mother needs a fill.
How many manicures do you know that also include some detail on your knuckles?
Check out that pinky - if that isn't nail art, I don't know what is...
Oh, how I love her...!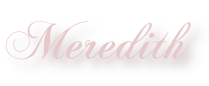 Pin It