Hi all! I know the blog has been a little quiet this week, but I have been incredibly busy. I am planning a baby shower for my very favourite friend, and have been working mostly on her invitations that need to go out within a few days. But, I thought I squeeze a little post in here for you!
We have a neighbour that did us a wonderful favour a few weeks ago, so I needed to do something to let her know how much we appreciated her help. I made a gift set by recycling a pop-top tin that I opened from the bottom, then washed out. I filled it with some Hershey's nuggets, then decorated it to match her card.
I kept things kind of simple, because I don't know about you, but to me, if I am giving something to someone that I know will likely toss my creations into the recycling, I don't want to use up all my best goodies. It's alright, some people don't know they're supposed to keep all the handmade cards I create for them, and I am okay with that! :)
Here is a close up of the card:
And this is the tin:
For colour inspiration, I used this week's storyboard at
CR84FN
. You still have until tomorrow to play along! Remember, the more times you play, the better your chances of being selected as a month-long guest designer with us!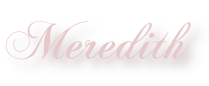 Stamps: Papertrey Ink
Ink: Stampin' Up, VersaColour, VersaFine
Other: Die cuts from Papertrey Ink
Pin It